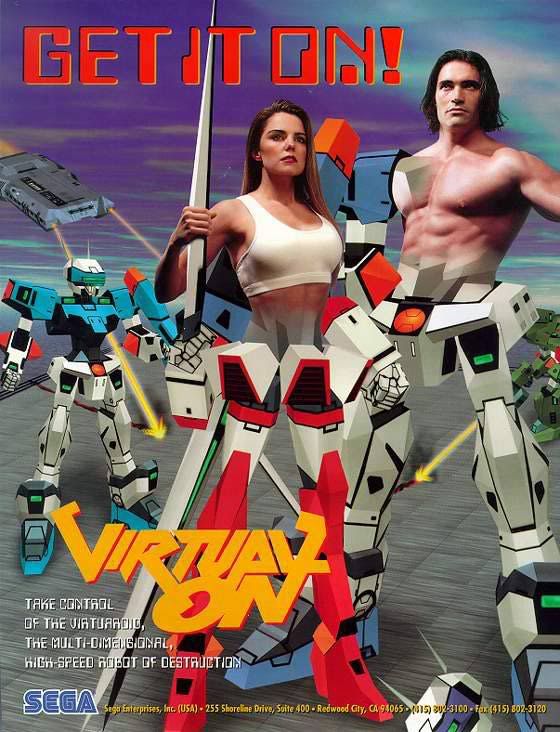 Virtual On Oratorio Tangram came out for XBLA a few days ago. Since Virtual On is, of course, the best game series ever, you should go download this and get an easy 200 points added to your gamerscore.
Gogo Giant Robots! (Oh, sorry, the picture I posted with this is the original ad for the first game. Epic!)
I have no idea why Evan hasn't jumped on the opportunity for really easy points on this yet. Maybe he hasn't been eating enough. Or maybe he ate Spider Pig, and somehow got swine flu. Not to mention that this whole swine flu incident is just a big media hype, and I'll give into it when pigs fly... then we'd have to worry about avian swine flu. Crap.